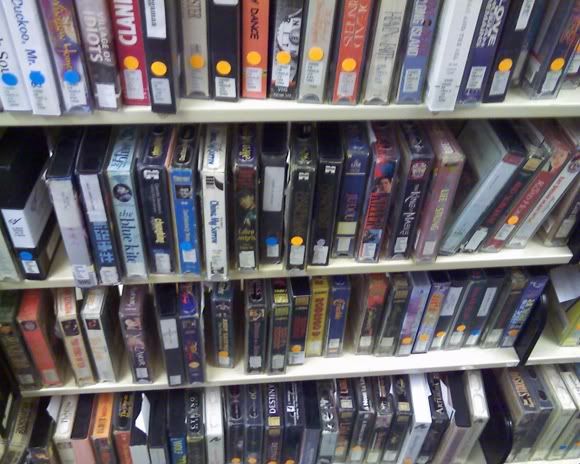 Oh yes, the library has some crazy VHS. I found, among other things,
Heroic Trio
, both
Bride with White Hair
movies, and Tsui Hark's
Don't Play with Fire
. There is something magical about walking down the VHS aisles. It's like stepping into a time machine. So why haven't they gotten rid of these things and gone completely to DVD? My librarian friend says that VHS actually last longer in a library environment. They aren't as easy to ruin as DVDs. There's something to think about. Or not.